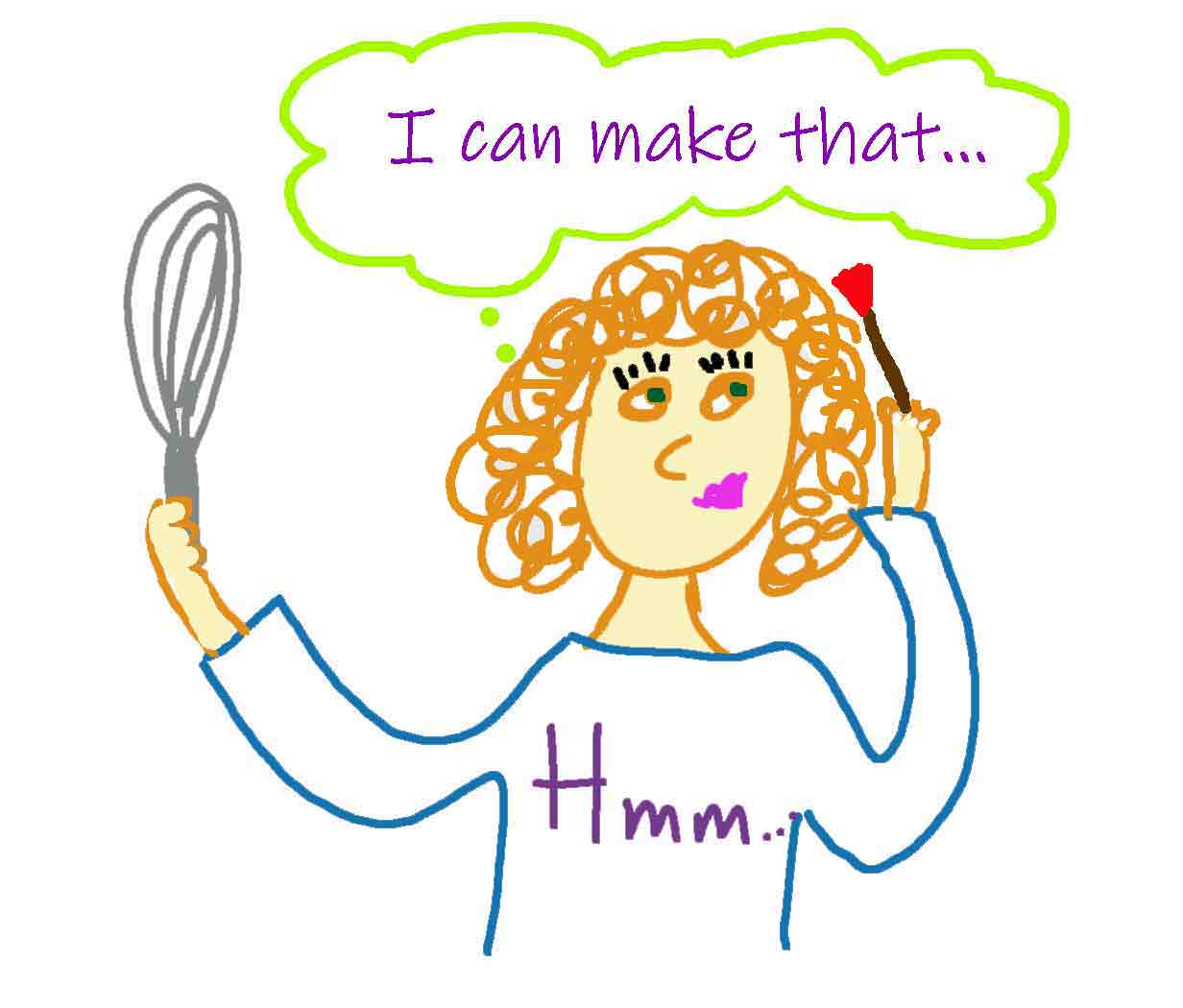 It took me a long time to get some ideas about what I wanted to be when I grew up and I had a feeling it would happen later in my life. That feeling was right but the answer evolved more than jumped out at me. The "ah-ha" moment was knowing that I needed to BE many things, but then I needed to sort through what those variety of things would be.
I paid attention to the things that brought me joy and contentment and nurtured those things. Many of my happy moments bursted out while I was exploring my creative side with more gusto, a side that I had always tucked away for hobbies, not a career. I realized that I liked that side of me. A lot. And I knew then that my creative juices would need to take front and center stage in my future dream endeavors.
My current loves are designing fabric and using that fabric to make dish towels, corn bags and an occasional tablecloth or table runner when I have a bit more time to dabble. I love to draw and made a dream come true by self-publishing a coloring book for grown-ups, that is currently available on Amazon and will be available in my online shoppe when I "open the doors" for business – I'm planning for this fall. (Pssst…Amazon will not let me post the link for my coloring book unless I am an affiliated member, which I am not interested in, but you can search for it: "Happy Moments Coloring Book – Because Big People Color Too!" by Aaryne Miller McEvoy.)
I love watercolors. I love photography and use it to design things like journals and note cards and recipes. A dream in the works is my very own cookbook – I love taking pictures of food. I love eating food. I love talking about food. I love food.
And there's more, so pay attention when I say, "Look what I made!" and I expect you to put it on your fridge.
Life's busy…make moments that matter.