Heirloom gardening is not a new concept but it is a new adventure for me. The terms "heirloom" and "homesteading" are current trends that really just refer to the way life was lived many moons ago. I've always fancied the memories of my grandparents and how they lived, not that all of it, or any of it actually, was glamorous. It just seemed simple and real. Even my own childhood memories have an air of simplicity to daily life.
But that has nothing to do with this section really, except to lay the foundation for my new adventure into old fashioned gardening. Just like grandma's.
I've been biding my time for a garden that goes beyond a couple of patio containers and a few veggies mingled in with my curb appeal flowers. For a variety of reasons, I needed to wait. We lived in a housing development and knew that we would someday move. Not everyone likes a backyard garden so we did not want to take away from the sale-ability of the house by adding one. We also had three wee ones and they kept me busy enough. Okay, that's two reasons I guess. And that's plenty.
But now…oh boy.
We're waiting to close on the old farmhouse that I stalked for years and I am ready to bring on the garden. I never plan to leave this farmhouse home so it will be designed for us and that includes our garden. I've been growing plants inside this spring as best as possible in our current space and I'm getting ready to plant by the moon phase as soon as we close on our farmhouse and can take over.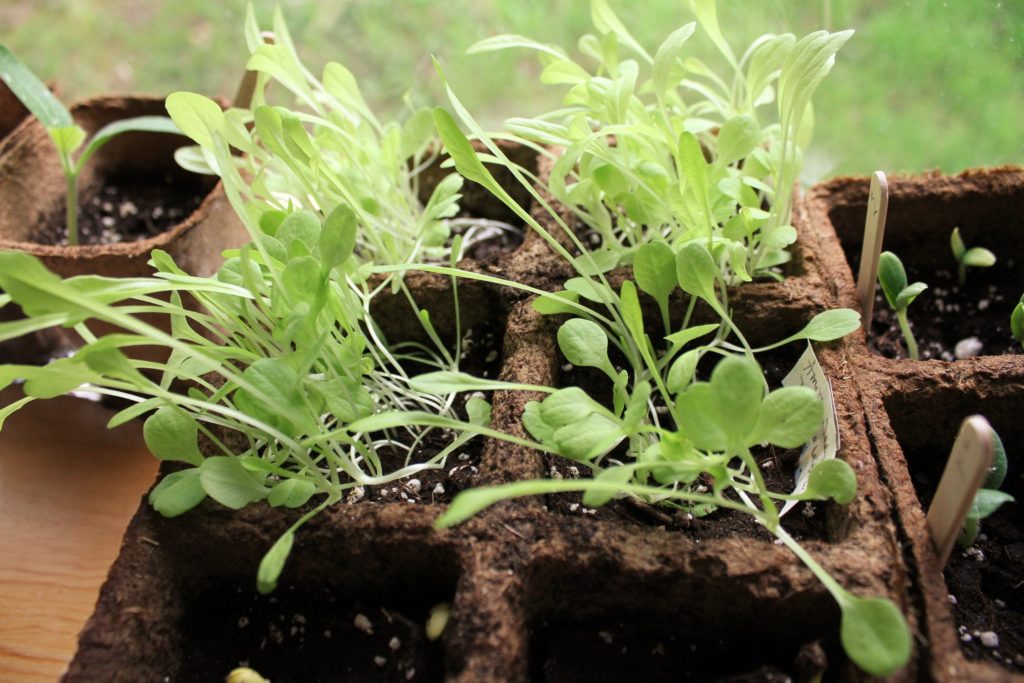 Let me fill you in on my heirloom adventures as they have unfolded and taken over my heart and head. And sun room.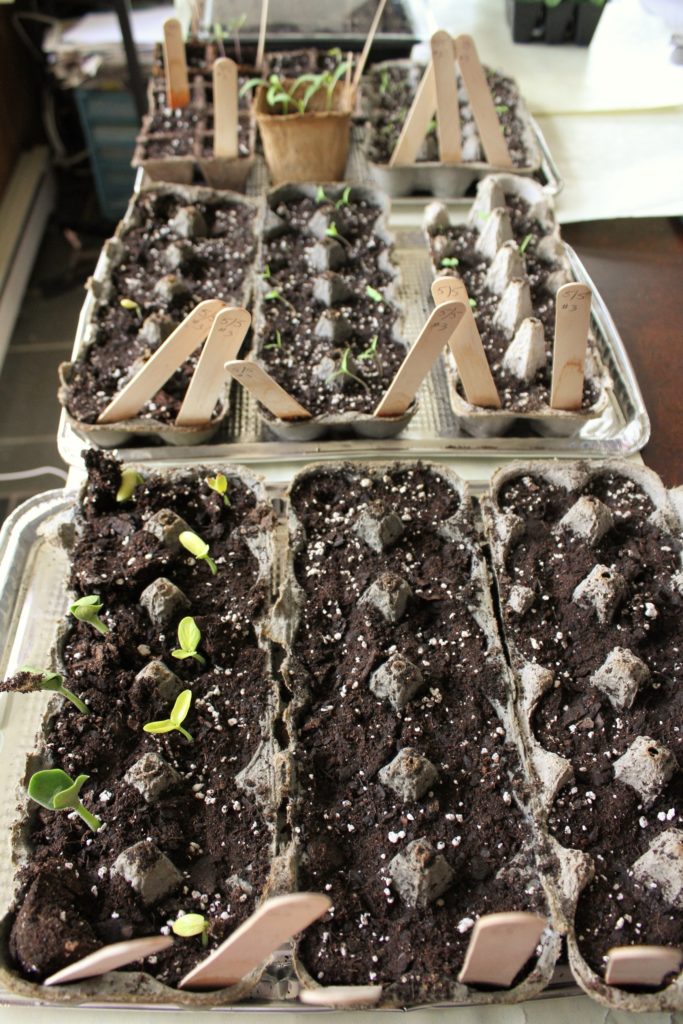 I've read books and I've read research all over the web. I'm ready to combine my research, personal knowledge and a good amount of "just do it" to start my heirloom adventure and see what works and what doesn't. This year I need to be flexible in my plans and outcomes since I'm not starting in the space that we'll be using. I don't even have that space yet and at the moment, I'm not sure when I will. My plants and I are hanging in there but we're starting to get snug. But since planting by the moon phase is still a bit further off on the calendar, we're okay for the moment.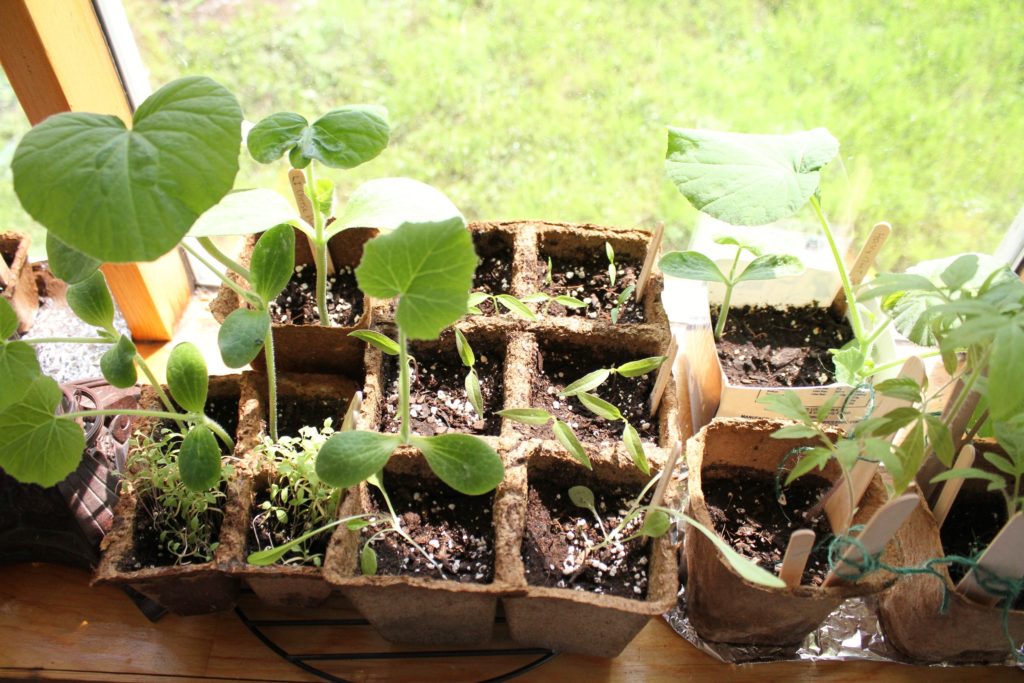 I saw the reference to planting by moon phases when I was checking with the Farmer's Almanac for planting dates. Hmmmm…it piqued my curiosity. I did some research and it sounds like a super fun guide to planting. Not being one to do things the normal way, I'll give it a try. Plus, I am a soul who is affected by the moon's phases (not in a furry-fangy-growly kind of way tho) and if I'm going to be awake all night during the full moon phase, I may as well enjoy my garden.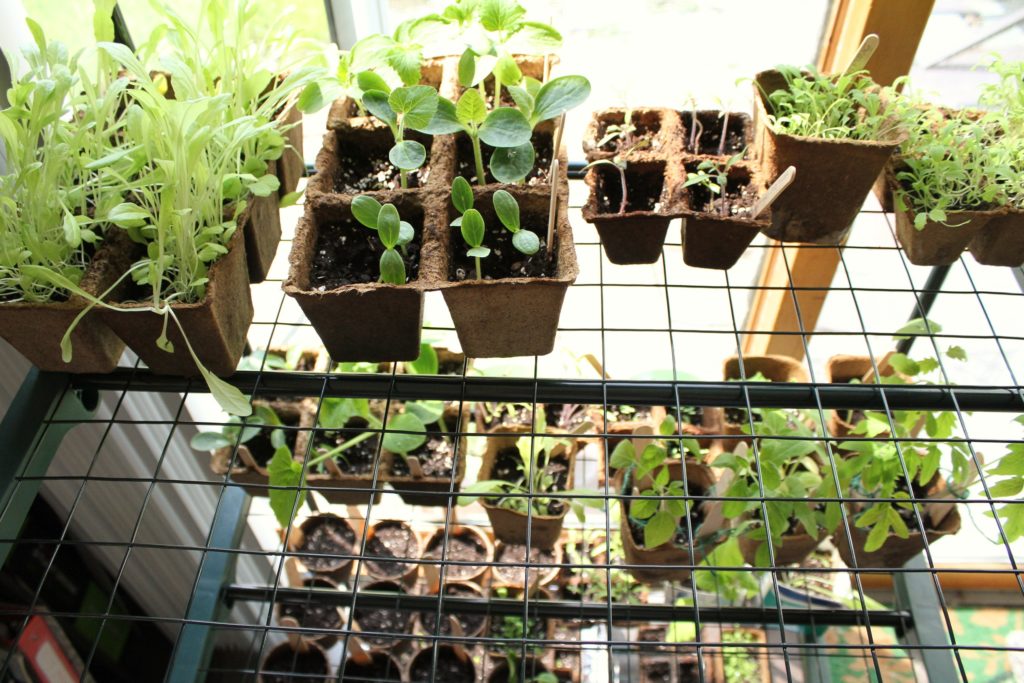 I started some peas in containers since I cannot plant anything where we are renting now and I did not want to miss out on fresh peas.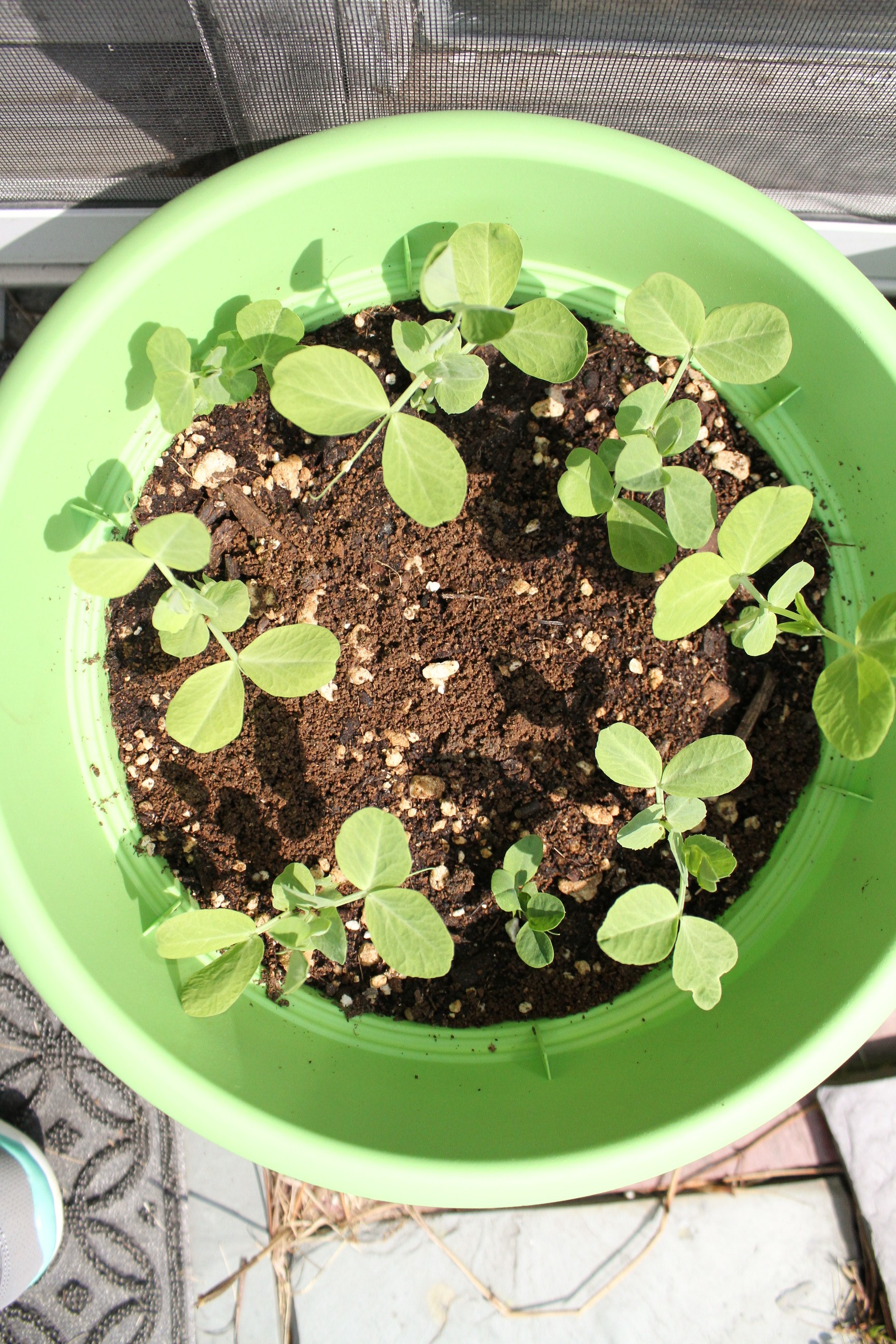 Aren't they so cute? When I took this picture I noticed the loose dirt in the pot and figured that the ants had found a new place, as they often do in my containers. But then I remembered that I had added some coffee grounds the day before, because I read about that.
While I was getting my first set of pots ready for these peas, my youngest came around with a worm that he had found to put in my container for the plants. Sweet! We know how handy worms are in a garden. And for fishing. We went hunting for more worms so that each pot had a worm or two in it. Today while I was finishing up my second set of garden pots, I had to go hunting for worms to put in each pot.
They have become our good luck charm!